FEATURED ARTIST - ANNE VAN DE WEIJER
Holland based Anne van de Weijer discovered needle felting 7 years ago when studying for a textiles course. Since then, she has gone on to set up her own business Vilt aan Zee where she sells her felted creations.
Find out more about Anne's work on her website here.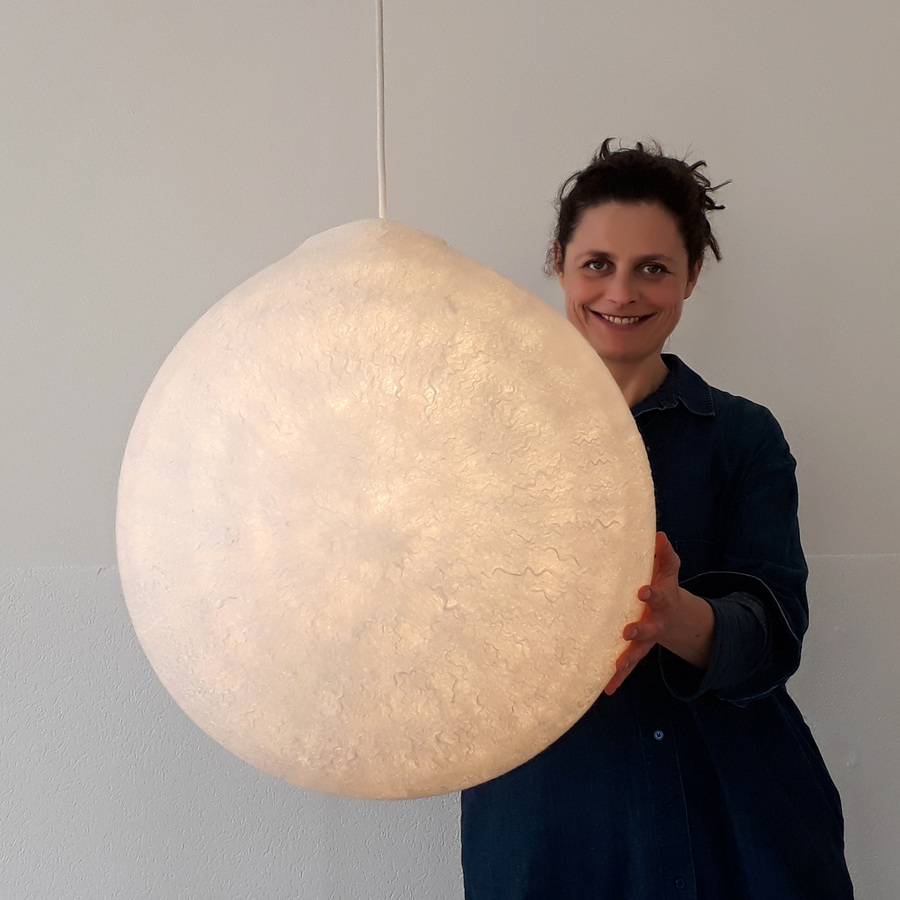 Q&A
What is your craft? (Spinning, felting etc.):
Felting

How long have you been a craft enthusiast?:
About 7 years

What do you enjoy most about your craft?:
When I make my lampshades or big wall panels you need attention and focus, it's a slow process which is nice and rather calming in a busy world. I also enjoy using wool like paint to create huge 'paintings' - this makes me happy.

---