SEE OUR PHOTO GUIDELINES
https://woolsmiles.com/pages/photo-guide
Make your unique style stick by creating custom stickers for every occasion!
ordering guide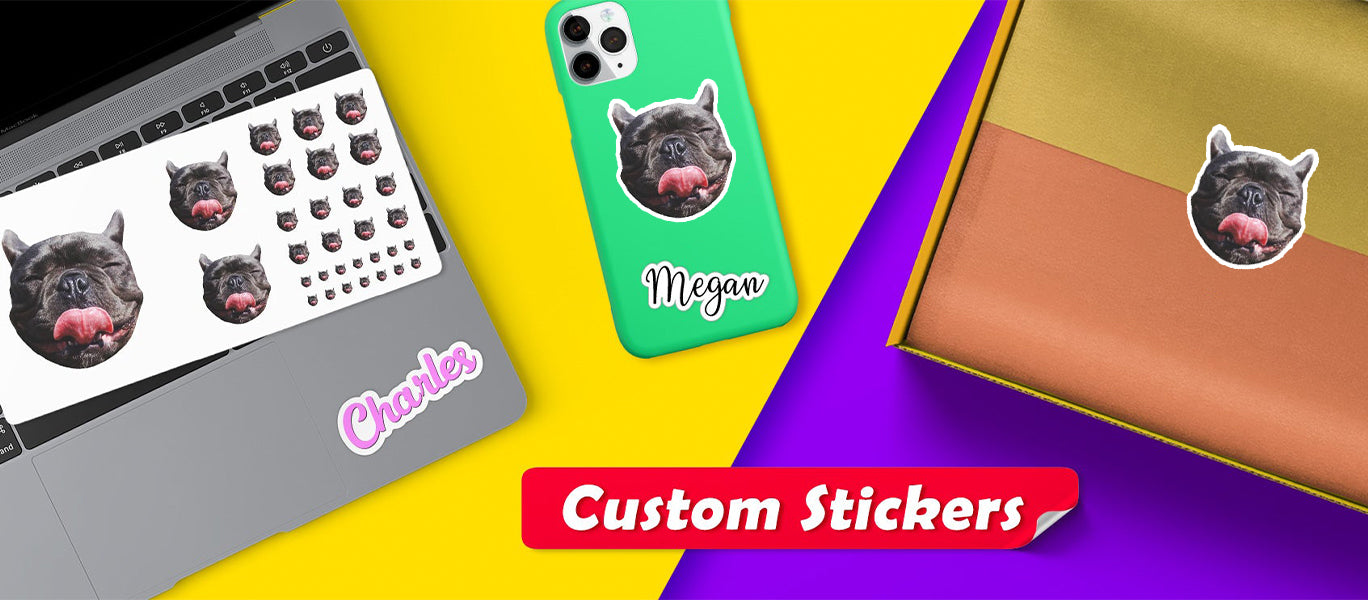 basic Information
Sheet size measures 8" x 4" (1 - 3.2" stickers , 2 - 1.6" stickers , 6 - 0.67" stickers , 12 - 0.45" stickers ).
Sheet size measures 8" x 4" (1 - 3.2" stickers , 2 - 1.6" stickers , 6 - 0.67" stickers , 12 - 0.45" stickers ).
Custom-design. Our design team works hard to get a perfect cutout of your face from your uploaded photo.
How to buy?
Determine the style, size, background, and upload a photo of your pet
Exclusive designers create design drawings and produce
Receive unique custom Pet stickers
Important Information
Please allow 3-5 business days for your order to be made!




If you have other customization requirements, please contact our online customer service.
UNIQUE CUSTOMIZATION
Perfect and unique as your pet.
PRACTICAL
Let pets fill our lives!
FREE SHIPPING
On all orders
A WORK OF LOVE
Each piece with love.
Production process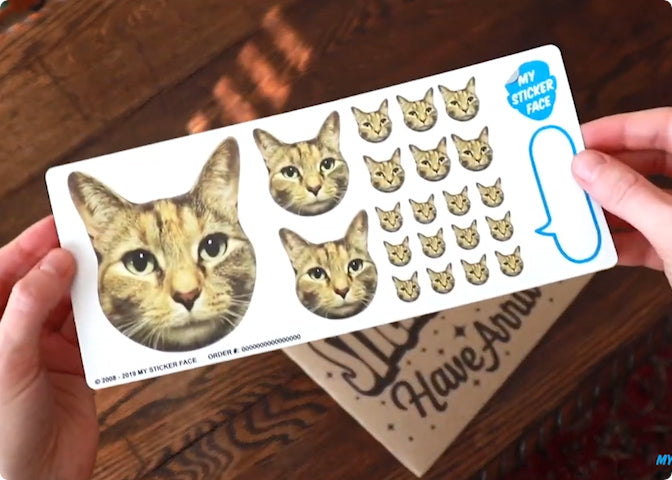 Stick it anywhere
Stickers are perfect for luggage, bottles, as product labels. Clear stickers work better on glass without blocking the light source. Can be firmly attached anywhere!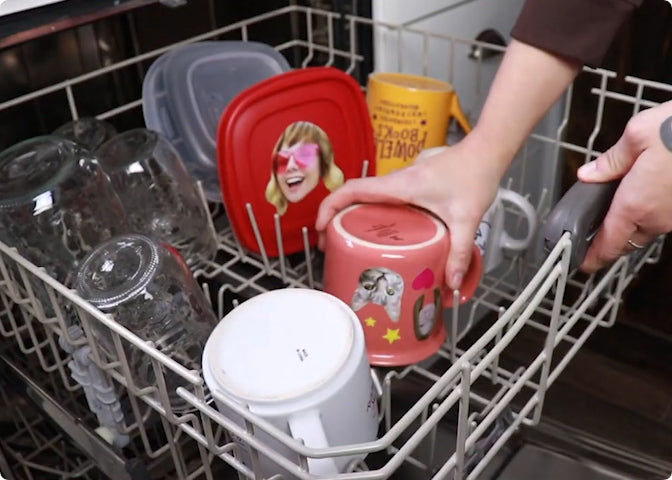 Keep the color
Scratch-resistant front, 
we print on glossy and waterproof paper so your creations will last. Vibrant full color. Last up to 3 months under natural use.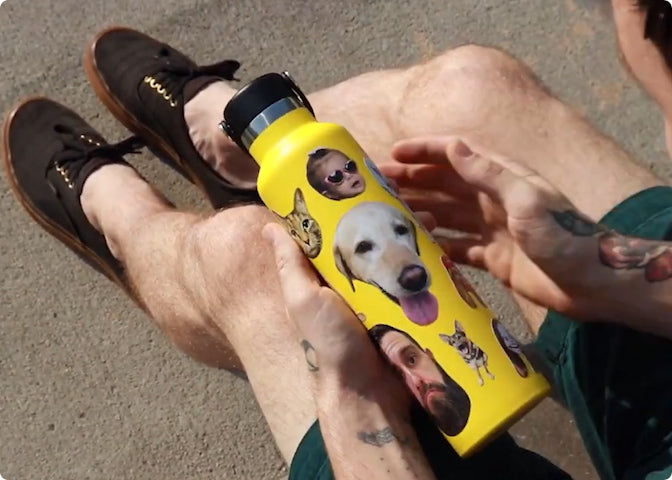 We use high quality resin adhesive on the back side, which will not leave any adhesive on the item after peeling.
FAQS
CAN I SEE A PROOF OF HOW MY PRODUCT WILL LOOK?
Unfortunately, we can't provide a proof before ordering because our designers have to personally set up your image and crop out your loved one's face, but rest assured that if there are any issues, we'll send you an email for a new image.
DO YOU CROP THE PHOTO FOR ME?
We crop the photo for you! Just send us a high-quality, head-on photo of your loved one and we'll crop out the background details so only the face is featured on your product!
WHAT MAKES A GOOD PHOTO?
1.Make sure your photo has good lighting – enough to see the details of your loved one's face, but not so much that their face is too bright to see. Darker photos make it hard for our designers to capture the details!
2.A head-on shot is preferred. Make sure that you get the full face in the photo, including the ears and forehead. If we can only see half of the face or the photo is taken from the side, only half of the face will be on your product!
3.Avoid blurry photos – the higher the clarity of the photo, the better. Remember that the photo will be shrunk down, so some subtle features may not be seen as clearly in the final product.
TESTIMONIALS
Jolien D
It was so much fun to receive the stickers. When I noticed the sticker of my dog on the package while opening my mailbox I couldn't help but smile. The stickers turned out great and Clover thinks so too. (To be honest I do have to keep the stickers at a safe distance because she likes to chew on/eat them...)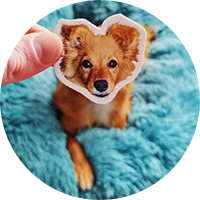 Nyah A
The stickers are beautifully cut out, of good quality and come in a personalized envelope, amazing! I received the stickers two weeks after ordering, so not ideal for last-minute presents.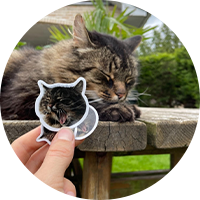 Eva S.
I am very happy with your product, it is such a 'happy' thing, and my customers love it (I am a breeder and use the stickers on envelopes etc.) One time, I wasn't happy how the colors came out and it was no problem to get it printed again, all help was offered. Thanks sticker pet!