Our custom socks are super cozy, adorable, and the perfect gift to yourself—or for your friends and family.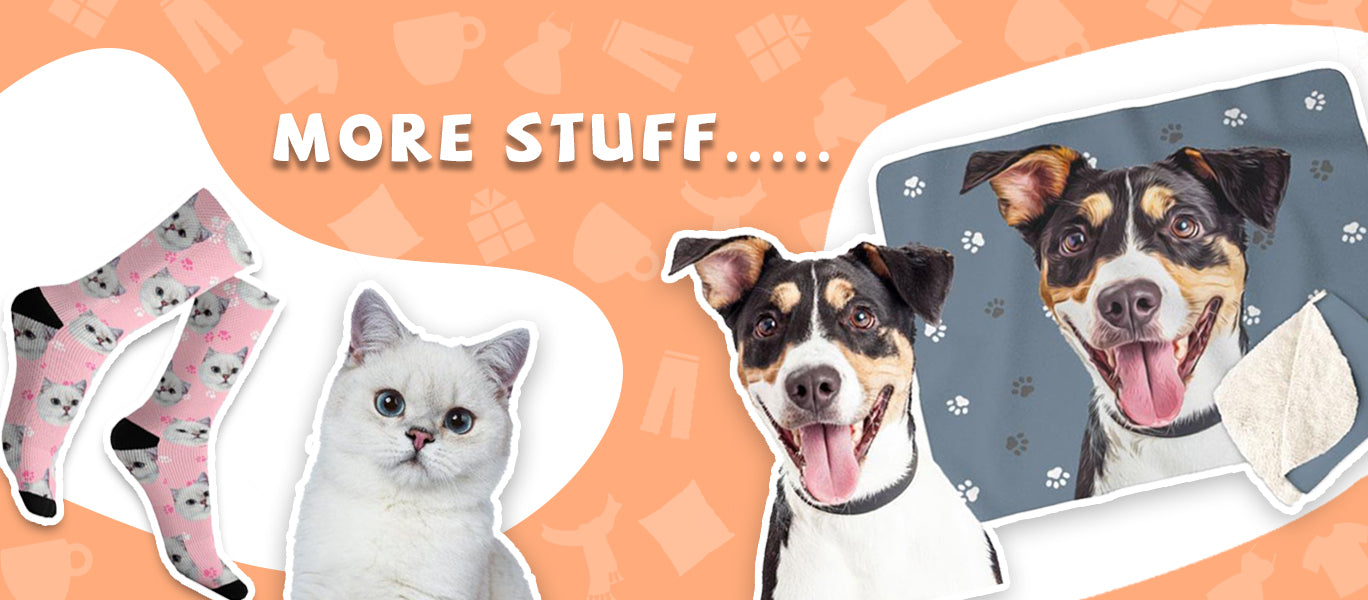 basic Information
Designed for both men and women.
Material: 95% Polyester, 5% Lycra. 
Our design team works hard to get a perfect cutout of your photo from your uploaded photo.
How to buy?
Determine the style, size, background, and upload a photo of your pet
Exclusive designers create design drawings and produce
Receive unique CUSTOM PET SOCKS
Important Information
Please allow 3-5 business days for your order to be made!




If you have other customization requirements, please contact our online customer service.
UNIQUE CUSTOMIZATION
Perfect and unique as your pet.
PRACTICAL
Let pets fill our lives!
FREE SHIPPING
On all orders
A WORK OF LOVE
Each piece with love.
Production process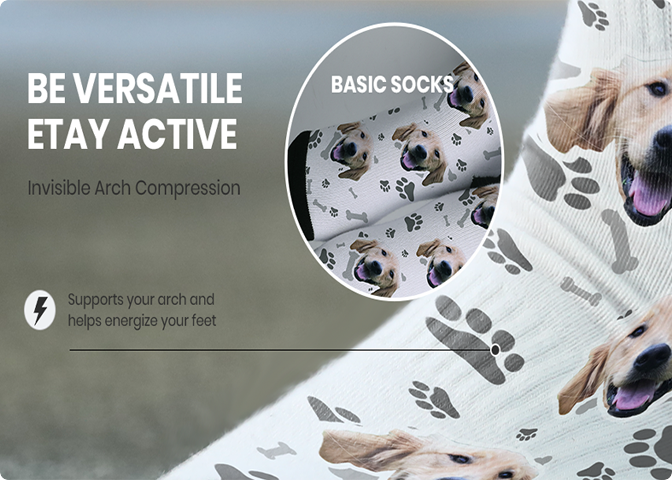 Perfect Design
Our design team works hard to get a perfect cut out of your picture face from your uploaded photo. Every sleepwear nightwear is individually printed. Rich, vibrant colors embedded deeply into the Sock.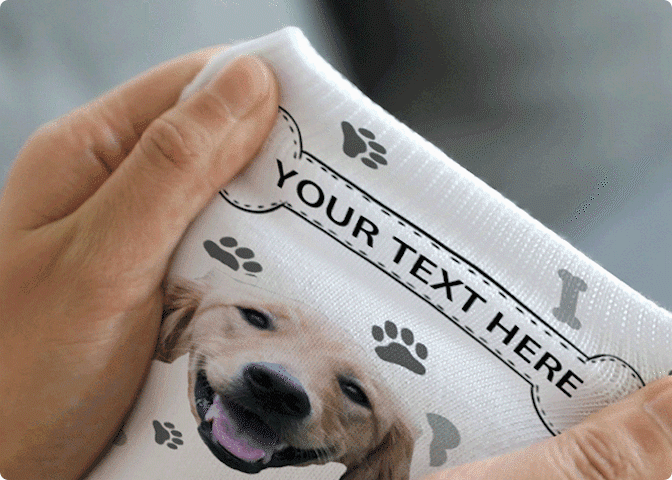 High quality fabrics
We use the same material as professional basketball socks to make them. Stretching at will and machine washing will not affect the pattern or the socks themselves.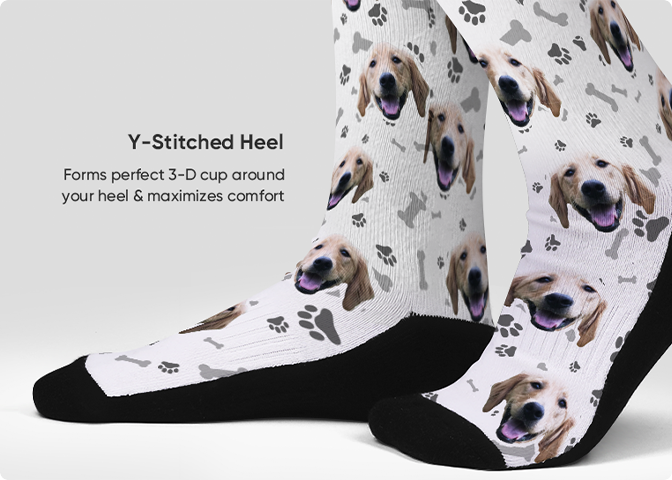 Y-Stitched Heel
Using Y-Stitched Heel, each pair of socks will fit your feet perfectly and have the most comfortable experience.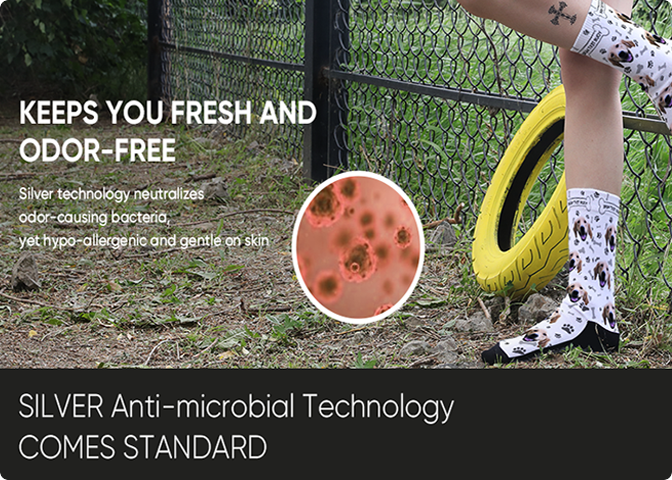 Anti-microbial Technology 
Anti-microbial technology is standard. Silver technology neutralizes odor-causing bacteria. Hypoallergenic and gentle on the skin.
FAQS
CAN I SEE A PROOF OF HOW MY PRODUCT WILL LOOK?
Unfortunately, we can't provide a proof before ordering because our designers have to personally set up your image and crop out your loved one's face, but rest assured that if there are any issues, we'll send you an email for a new image.
DO YOU CROP THE PHOTO FOR ME?
We crop the photo for you! Just send us a high-quality, head-on photo of your loved one and we'll crop out the background details so only the face is featured on your product!
WHAT MAKES A GOOD PHOTO?
1.Make sure your photo has good lighting – enough to see the details of your loved one's face, but not so much that their face is too bright to see. Darker photos make it hard for our designers to capture the details!
2.A head-on shot is preferred. Make sure that you get the full face in the photo, including the ears and forehead. If we can only see half of the face or the photo is taken from the side, only half of the face will be on your product!
3.Avoid blurry photos – the higher the clarity of the photo, the better. Remember that the photo will be shrunk down, so some subtle features may not be seen as clearly in the final product.
TESTIMONIALS
I gave my daughter a pair of the socks for Christmas and her husband was jealous, so I got him a pair for his birthday. Great gift idea for dog lovers.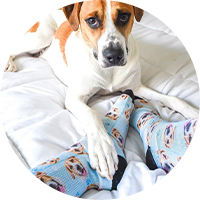 Mirko S.
I ordered a pair of blue socks with my now husband's face and hearts! I surprised him and wore them during our wedding! He had SHOCKED & loved them so much! It was a great surprise & everyone got a kick out of it!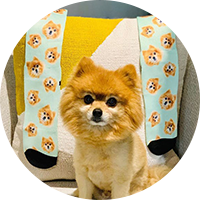 Ava S.
I ordered 3 pairs of socks for Father's Day, and they were great quality. All 3 dad's thought the gift was so fun & the images printed out great. Will definitely purchase again for future gifts!