https://woolsmiles.com/pages/size-chart
What's even better than cuddling with your best friend? Being WRAPPED in your best friend WHILE cuddling with your best friend.
ordering guide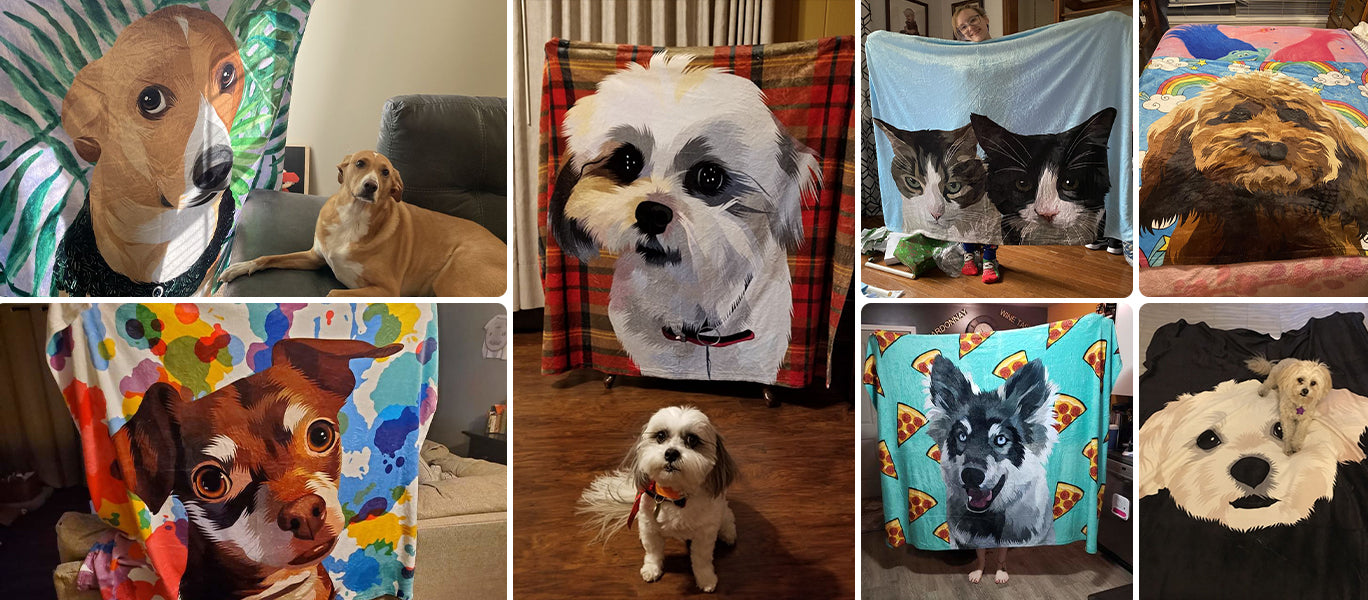 basic Information
Materials: Velveteen

Size:Twin / Full (50" x 60")、King (60" x 80")

Perfect as a gift 
How to buy?
Determine the style, size, background, and upload a photo of your pet
Exclusive designers create design drawings and produce
Receive unique Custom Pet Fleece Blanket
Important Information
Please allow 10-15 business days for your order to be made!




If you have other customization requirements, please contact our online customer service.
UNIQUE CUSTOMIZATION
Perfect and unique as your pet.
PRACTICAL
Let pets fill our lives!
FREE SHIPPING
On all orders
A WORK OF LOVE
Each piece with love.
Production process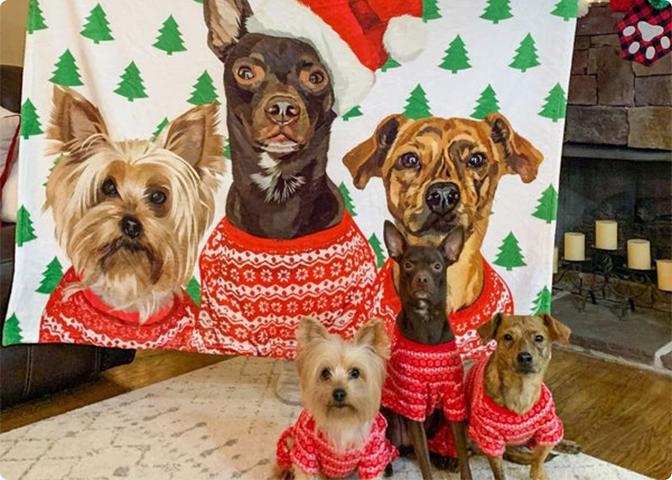 Our products are a combination of the finest qualities, allowing for the production of a one-of-a-kind fleece blanket. Soft to the touch, this custom-made blanket is gentle enough to wrap a newborn baby or any loved one!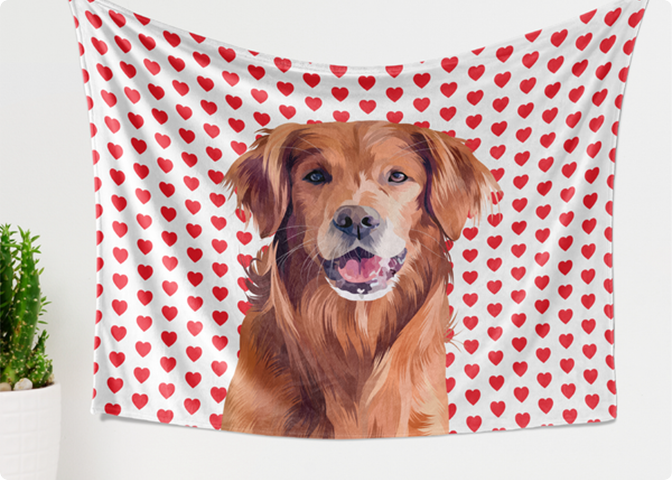 Special Printing
The variation of backdrops adds to the appeal of the Single-Color Custom Blanket and in no way does the printed image of your pets impact the soft appeal of this fine quality product. Quality controlled material guaranteed.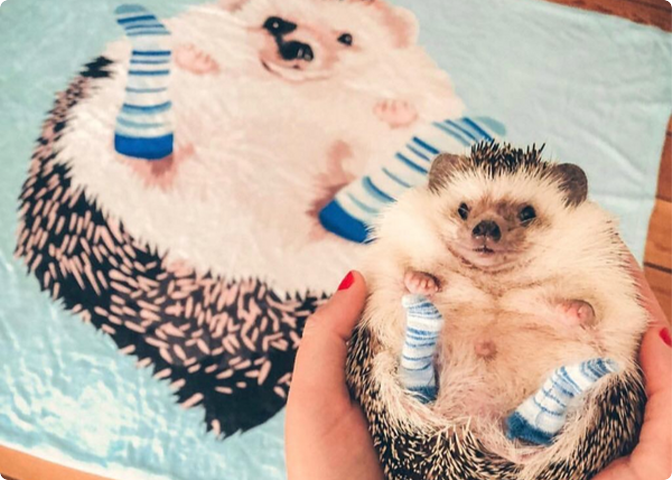 perfect gift
Seize this opportunity to create a memorable moment for yourself or spoil a loved one with this luxurious custom blanket to show how much they mean to you. This is the ideal gift for any occasion and one that warms the heart as well as the person wrapped in its comfortable embrace.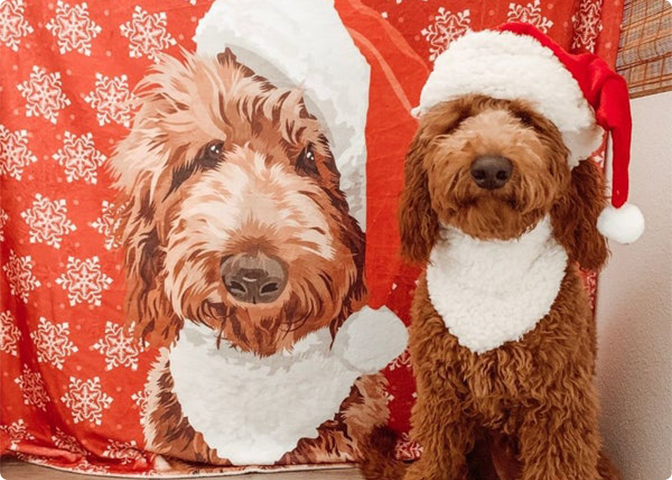 Soft hugs
Say hello to one of the finest custom blankets with the 'warmest' of welcomes in a 'huggable' embrace. Fall in love, or into, a superior quality fleece blanket that has been specially made to, not only warm your body but to also melt your heart.
FAQS
CAN I SEE A PROOF OF HOW MY PRODUCT WILL LOOK?
Unfortunately, we can't provide a proof before ordering because our designers have to personally set up your image and crop out your loved one's face, but rest assured that if there are any issues, we'll send you an email for a new image.
DO YOU CROP THE PHOTO FOR ME?
We crop the photo for you! Just send us a high-quality, head-on photo of your loved one and we'll crop out the background details so only the face is featured on your product!
WHAT MAKES A GOOD PHOTO?
1.Make sure your photo has good lighting – enough to see the details of your loved one's face, but not so much that their face is too bright to see. Darker photos make it hard for our designers to capture the details!
2.A head-on shot is preferred. Make sure that you get the full face in the photo, including the ears and forehead. If we can only see half of the face or the photo is taken from the side, only half of the face will be on your product!
3.Avoid blurry photos – the higher the clarity of the photo, the better. Remember that the photo will be shrunk down, so some subtle features may not be seen as clearly in the final product.
TESTIMONIALS
Beautiful work. I wish the Dashboard had been more accurate... my item was listed as in line for shipping even after I recieved it. But the final product is excellent and customer service during ordering exceptional.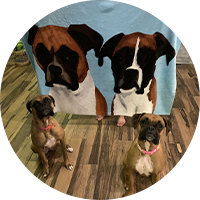 This blanket was a Christmas gift for my daughter and she cried when she opened it  We love this blanket - it is super soft and cozy… and omg the artist captured Roxy perfectly..as you can see. Thank you guys!!!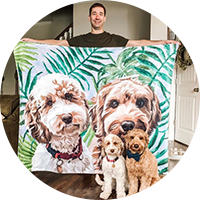 Gladys S.
Everyone in my family has embraced the fact that I have become a cat Mom. My husband saw how excited I was to order pajamas for my sister for Christmas. Little did I know that my husband saw this and ordered my cat Keanu's face on my pajamas. They are well made and so comfortable! In fact, I'm wearing them now!